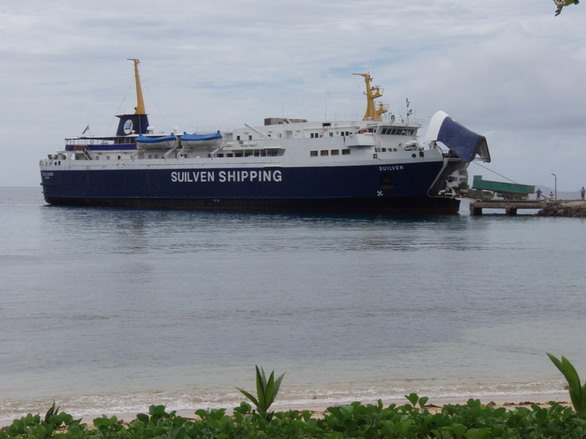 _______________________________________________________________________________________
Remote & Difficult Location .
_______________________________________________________________________________________
WORKING IN REMOTE LOCATIONS – Case Study: Laucala Island Resort
Landmark has a proven record in achieving high quality construction work in remote and difficult locations. Laucala island resort in the outer eastern islands of Fiji is testimony to landmarks accomplishments. The remote nature of Laucala Island and a lack of modern infrastructure and resources was the initial challenge to be dealt with as part of mobilizing a construction team on site. Landmark setup a custom built site batch plant to ensure supply and quality of specialist concrete spray mix as specified for the pool shells. Management and operational staff were also recruited by landmark along with negotiating a reliable supply and shipment of all natural batching materials from off the island. The logistics of maintaining a consistent and reliable supply of construction supplies and materials was a constant test with impacts of weather, reliability of local barges and ships affecting the construction program. A critical component of maintaining supply of materials was developing adequate handling and storage facilities on site to mitigate any shipping delay issues. This included the construction of all weather compounds to store materials and the machinery to transport supplies on site. Many of the sophisticated filtration and plumbing components for the pools, the large glass panels and a large quantity of tiles, along with other materials had to be manufactured and imported from overseas. This added another logistical level to the project requiring and understanding of international shipping and transport time frames and also the handling and customs requirements for importing supplies into the country. The key to landmarks success was having a progressive, forward thinking management approach with flexibility to cope with the challenges of the conditions and issue associated with the remote location.