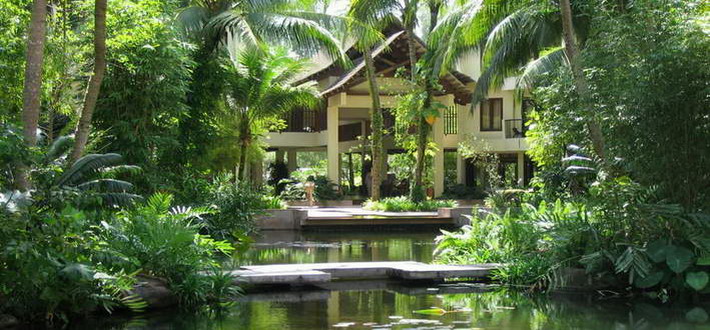 _______________________________________________________________________________________
About The Landmark Group.
_______________________________________________________________________________________
The Landmark Group offers a comprehensive range of resort landscape master planning, landscape architecture and construction services. At the fore front of our services is our design and construct package which is a complete project solution from the design on the drawing board to all facets of landscape and swimming pool construction. Our achievements working predominately on large scale resort projects have established the company's reputation as leaders in this market. We are renowned for creating environmentally sensitive landscape design solutions that achieve a harmonious balance between natural and built form.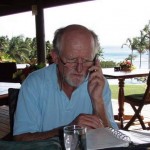 Established by well renowned landscape planner Don Monger in 1966, our company has completed over 2,600 resort, urban and residential developments. He draws on his extensive experience in landscape design and construction and takes an active role in all phases of the projects, particularly concept design and on site supervision of construction.
Our achievements
The landmark Group has worked extensively in the Australasian and Pacific regions with a high profile and diverse portfolio of projects as testimony to our years of experience in the industry. We have a proven record working in remote locations and managing cultural issues associated with specific projects. Our strict time management and construction programming ensures our commitment to completing all projects on time.
Recent projects in Fiji, Thailand, Malaysia, Singapore, Bali, Indonesia and the Maldives and Australia have involved providing professional services in master planning, site assessment, landscape design and design and construction of all forms of landscape works, beach pools, custom designed swimming pools, water features and health spas.
Our Expertise
The Landmark Group's expertise is landscape design, planning and construction is broadly based and is backed by a highly qualified and experienced staff. The best projects have resulted when the firm has been responsible for design through to construction. As the firm's principal, Don Monger has said "Our expertise in both design and construction is a valuable asset enabling us to combine these two services and provide complete turnkey design and construct packages. "Not only does a design and construct option offer the best results in terms of the quality of the completed project, but is also frequently the most cost effective approach." In addition the design and construct approach enables design criteria and construction requirements to be coordinated, thereby helping to avoid any problems that may occur in translating design into built form.