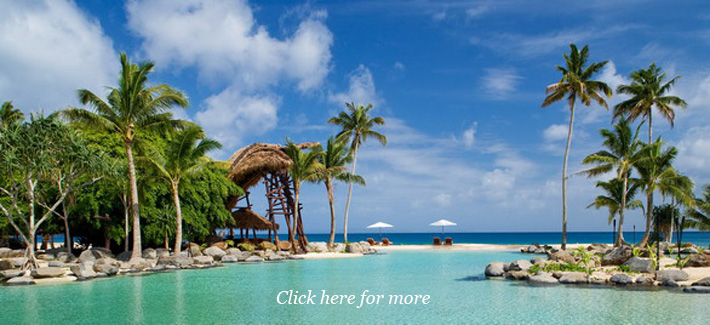 _______________________________________________________________________________________
Laucala Island Resort
_______________________________________________________________________________________
Involvement:
Construction of main swimming pool and lagoon complex, villa pools and waters features including surrounds.
Details:
Laucala is a privately owned island, located in the north eastern region of Fiji. The center piece of the resort is the 50m lap pool perched amongst a series of cascading rock swimming pools which feed into a 120m long sandy beach lagoon. Each of the 25 resort villas enjoyed their own private swimming pools with infinity edges and cascades linking seamlessly with the breathtaking ocean views. The primary  focus was to capture the natural beauty of the island and blend harmoniously with surrounding landscape.
"It is a resort like few others where nature is just a fraction of the island's beauty; its rich culture and diversity, warm Fijian smiles and the friendliness of the multicultural inhabitants are an integral part of the resort".
Project Duration: 3 years including offsite logistic and construction planning
Project Size: 450 acres
Date Completed: 2008
_______________________________________________________________________________________
Please Click on any picture for " Enlarge the picture and slide show! "