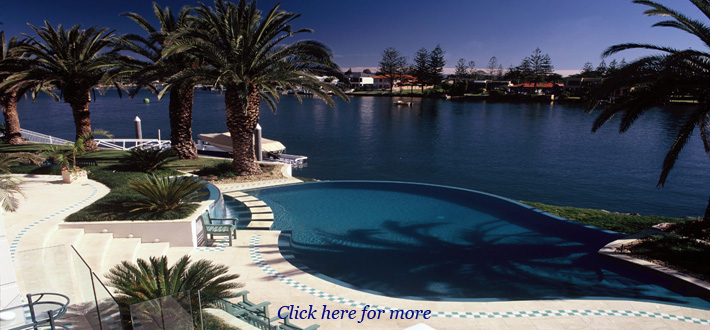 _______________________________________________________________________________________
Nerang River Pool – River Edge
_______________________________________________________________________________________
Involvement:
Design and construction of pool and soft and hard landscaping including between the house and the river all recreational terracing to the house.
Details:
This drop edge infinity pool on the banks of the Nerang River won Australian Swimming Pool of the year in 1998. The overall design concept was to create a tranquil entertainment retreat featuring a seamless line of sight between the swimming pool and the river.
The pool terrace was paved in hineura stone imported from New Zealand and set with an elegant band of green and white tiles.
Project Duration: 3 Months
Project Cost: Aud $350,000
Date Completed: 1998
_______________________________________________________________________________________
Please Click on any picture for " Enlarge the picture and slide show! "